A workers compensation policy provides some of the most comprehensive coverage yet is one of the simplest policies to read. Today we're going to talk about workers compensation insurance and answer the question of what does work comp cover?
Most policies have very similar language after you get past the coverage page, but the key thing to look at is Part 3 of the policy which is split into three parts.  More commonly this is referred to 3 A, 3 B, and 3 C. Each part discusses different parts of work comp coverage.
Part 3.A -Workers Compensation Law 
The state that your workers comp coverage will fall under will be listed in Part 3.A. Why is this important for you? Each state has its own workers compensation laws. The insurance company likes to know where they are providing coverage so it's important to make sure each state your company regularly works in is listed here.
The coverage in Part 3. A. of the policy is the broadest coverage of any insurance policy provides unlimited coverage to employees.  Business owners can be included also if they have elected to be covered.  There is no limit to the amount of coverage an employee can receive.
To simplify the policy wording, the policy will promptly pay on behalf of an insured for bodily injury or death whether by accident or disease. This means that if there is an injury, the policy will respond and provide the following coverages to the injured worker.
Here's a quick summary of the items that are covered under Part 3. A.
Medical Expenses

Medical expenses could be anything from emergency room costs, chiropractic care, ongoing physical therapy, or continued physician appointments. If the expense is from a medical professional to treat a work-related injury, there's a good chance it will be covered.
Prescription Drugs

The policy also provides coverage for prescription drugs that have been deemed necessary by the medical provider.
Loss of Wages for the Injured Workers

When an injured worker is unable to return to work because of a serious injury or illness, the workers compensation policy will help replace the lost wages to that person until they are able to return to work. This could be for any length of time whether it is a few days or years.
Expenses incurred while traveling to medical appointments

The policy also provides coverage for travel expenses. Traveling to various doctors' appointments or medical providers are reimbursed by mileage, so injured workers must keep track of their expenses and submit for reimbursement.  If there is a fee for parking, this would also be included in covered expenses by the insurance company.
Funeral Expenses

In the event that an injury at work would result in death, the insurance policy will provide death benefits.
Permanent Disability

There are some injuries that occur that create permanent damage and no amount of surgery to physical therapy will ever return an injured worker to pre-accident condition. When these types of serious injuries occur, a medical professional will make a determination regarding the amount of disability, also called an impairment rating, that the injured person has. A monetary amount will be awarded to the injured worker based upon the final impairment rating to help compensate for their permanent disability.  Many states have a specific schedule that outlines how the injury should be compensated.
Ongoing costs of care

Lastly, for a lifelong injury that affects an individual, the workers compensation policy will provide coverage for any ongoing costs of care that an injured worker may need.
Example of Part 3.A. Coverage 
These benefits are available to any employed worker or business owner while acting within the scope of their job duties.  As an example, if an employee is on lunch break, and becomes injured in a car accident, that would not be covered by workers compensation because they are off duty.  Alternatively, if the employee was injured in a car accident driving to the store to retrieve a part needed for work at the direction of their employer, the accident would be covered under the workers compensation policy.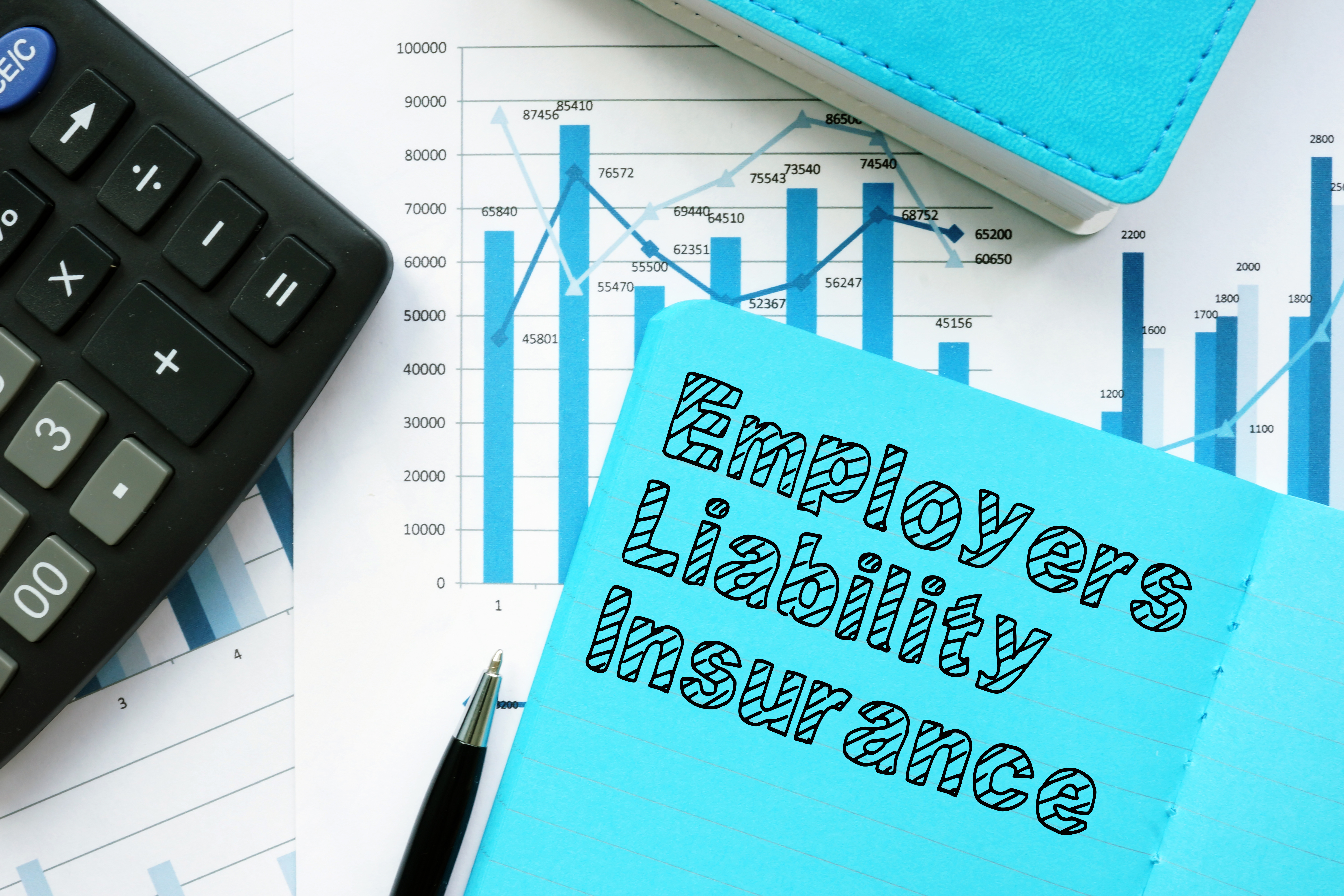 PART 3. B. – Employers Liability Insurance 
Part 3. B. of the policy includes the language that protects the business.  Part 3. B. focuses on the coverage available to an employer or business and does have limits.  Many times limits are expressed in the following scenario:
Bodily Injury by Accident $500,000 each accident
Bodily Injury by Disease $500,000 policy limit
Bodily Injury by Disease $500,000 each accident.
These limits can be increased via higher limits on the policy as well as via excess insurance such as an umbrella.
The limits showing in Part 3. B. are the amounts of coverage available to protect the Employer in the event they are sued.  While these claims are not frequent, they do happen.  Typically, in these claims, the suit is brought forth by a third party to recover damages, commonly known as a third party over action.
Example of Part 3. B. Coverage 
Perhaps your business caused injury to another company's worker and the other companies' insurance company is trying to recover their workers compensation payments.   This is common on construction sites where there is shared equipment and perhaps your company did something that caused injury to another party.
Claims may also be brought forth for a business not having proper safety equipment or knowingly having employees work dangerous items.  Claims may also be filed by a spouse who has to care for their partner due to significant injury at their work.
PART 3. C. – Other States Insurance
Part 3. A.  of the policy will outline which states are covered by the worker compensation policy.  It is extremely important for your company to review this part of the policy. If a state isn't listed, there may not be covered.  Typically, most insurance carriers will have language that says,  "Part 3 C. of the policy applies to the states if any, listed here:  All states except ND, OH, WA, WY and states listed in item 3A." If no states are listed or there is no language, then your business may not have coverage in those states.
It's also important to know that North Dakota, Ohio, Washington, and Wyoming are considered monopolistic states.  This means that if your company is doing work in those states, you must purchase a policy from those states and your current insurance coverage will not be applicable there.
Example of Part 3. C. Coverage 
Imagine you are a business that operates in three different states but occasionally your workers travel out of state for conferences.  Your policy has all of your states listed in section 3A of the policy, but there is no "Other States" endorsement on your policy under section 3.C. What would happen if your employee was injured at the conference and the other states endorsement is missing?  If your business were to file a claim where a worker was injured in a state not listed, this claim could be denied.
At Direct Work Comp, we understand the complex nature of workers compensation policies and helping businesses get the proper coverage.
Who is Direct Work Comp?
Direct Work Comp is an insurance company that strives to help business owners save money. We save business owners 30% or more on workers compensation.
How do we do this?
Business owners fill out an online quote in 3 minutes and most businesses can buy instantly. We partner with the best insurance carrier to make sure you get the best price.
Fill out your personalized quote today at quote.directworkcomp.com today! Or contact us via email at team@directworkcomp.com.