If you're a business owner, workers' compensation is critical to protecting yourself and your employees. Not only is this coverage vital to protect your business, but it's required in most states. As an employer or small business owner, workers' compensation is the only type of insurance you can truly control. By streamlining your program, you can create a simple process for your employees to get connected to the care they need.
How can you streamline your workers' compensation process? There are two main ways to do this. First, you can work with workers' compensation experts like us who can guide you along the way. Second, you can keep up with workers' compensation trends each year. This is easier said than done as the insurance world is ever-changing. Luckily, this guide can help! 
Here's what you need to know about workers' compensation trends and how your business can adapt to be as organized and streamlined as possible.
COVID-19 And Your Business 
 Arguably the largest adaptation to workers' compensation trends in the past few years is COVID-19. While a lot has changed in 2022, business owners aren't completely in the clear yet. 
For example, in 2021, business owners saw adjustments like going remote, implementing lay-offs, or even temporarily halting operations. 
However, most businesses have returned to regular operations. So, what should business owners be prepared for concerning COVID-19 in 2022? Let's take a look below.
Claims Related to COVID-19 
In general, ordinary illnesses and diseases aren't compensable for compensation. However, in the event that one of your employees is exposed to COVID-19 as a direct result of your business, it could be a different story. 
As a general rule, both of the following statements must be true to be considered compensable:
The illness in question arises out of the course and scope of employment.

The illness in question arises out of or is caused by job-specific conditions and not an ordinary disease of life (e.g., the common cold) to which the general public is exposed.
It's also critical to keep in mind that every claim is different. Depending on what job an employee was performing and your specific state regulations, you may have different outcomes. This helpful resource provides specific state legislations concerning COVID-19 and workers' compensation coverage.
When it comes to COVID-19 and workers' compensation trends, here are three ways you can prepare your business and streamline your claims process. 
Designate a team or individual to handle all COVID-19 related claims. You should provide specific training or require experience in filing difficult claims as these claims could involve an employee who needs hospitalization or ongoing disability. 

Support timely reporting of injuries and illness. The faster your employees report their injuries, the faster your team can start contact tracing.

Always record a statement from the employee filing a claim early on in the process. This helps keep everyone on the same page.
Adopting health and safety measures for COVID-19 can help keep your employees safe and minimize workers' compensation claims.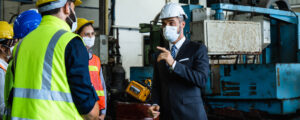 Workers' Compensation and Telemedicine
Another shift we've experienced as a response to COVID-19 is the adoption of telemedicine. However, workplace health and safety experts anticipate that telemedicine will remain a vital tool even after the pandemic subsides. 
One of the most significant benefits of telemedicine is that it allows employees to receive medical attention anytime, anywhere. If an employee is injured on the job or needs medical attention due to COVID-19 exposure, they can receive a virtual assessment first. 
Telemedicine can be especially helpful when medical care isn't readily accessible to employees. For instance, if someone is injured during an overnight shift, telemedicine can provide an initial evaluation and diagnosis without going to the emergency room. 
Below are a few of the benefits of using telehealth in the workers' compensation industry. 
Telemedicine provides:
Instant assessment of injuries

Efficient treatment

Online access to medical data

Remote monitoring of patients

Time savings by reducing trips to medical treatment facilities and money savings by reducing healthcare costs for employers
There are some situations where immediate medical attention is required, so it's important to have a plan of action for emergencies. However, in most cases, telemedicine can help address your employee's needs no matter where they are.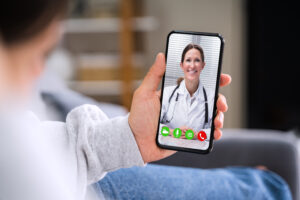 A Shortage of Workers
Staffing shortages and shifting employee demographics are another trend to look out for as we enter 2022. Since November of 2021, an average of 3.9 million workers have quit their jobs each month. This trend has continued well into 2022. 
Why are so many workers seeking other forms of employment? There may be a few reasons, including early retirement, the popularity of the freelance community, and the effects of COVID-19. 
Regardless of why so many workers are quitting their jobs, it's important to understand how this affects your business' workers' compensation program. If you are dealing with a staffing shortage or expect to deal with staffing shortages sometime in 2022, this can impact your business in many ways. 
For instance, when you have fewer workers, you have the potential for more injuries and illnesses. Staffing shortages often result in longer hours, more responsibilities, and more work for your remaining employees. Your businesses' front-line employees can end up working overtime, experiencing burnout, and increasing their risk for injury and illness. 
Staffing shortages can also affect your businesses' workers' compensation program when it comes to your safety training and employee experience. If your most experienced employees decide not to return to work due to COVID-19, retirement, or another job opportunity, it's up to you to compensate your other employees and new hires on safety protocols. 
The best way to prepare for this workers' compensation trend in 2022 is to revamp your safety training programs and support your employees' need for hours off–even if you are dealing with a staffing shortage. Stay in communication with your employees about what they need to help reduce injuries and illness in the workplace. 
What About Marijuana Use?
As a business owner, it's essential to understand how the legalization of marijuana affects workers' compensation trends in 2022. While the legalization of marijuana has been in effect since 2020, businesses are still adjusting their programs accordingly. 
What does this mean for your business? First, it's important to stay up to date on your state's legislation concerning marijuana. It's your responsibility to know what your state requires. It is best to consult legal counsel to ensure that your workers' compensation program supports compliant treatment options. 
As a general rule of thumb, don't allow the recreational use of marijuana during work hours or on the work premises. It can increase the likelihood of injuries and decrease the ability to perform. 
Will 2022 Present a Rise in Claims? 
One of the most pressing concerns about the workers' compensation trends in 2022 is whether the new year will present a rise in claims. 
If we trace the workers' compensation trends from 2018 to 2022, we can see a consistent rise in claims and cost. Will 2022 follow this trend and present a rise in claims? The answer is yes. 
Are Mega Claims on the Rise? 
In addition to the general rise in claims expected in 2022, experts also expect a rise in mega claims. Mega claims occur when a workers' compensation claim totals more than $3 million in losses. In fact, some mega claims reach up to $10 million in incurred losses. 
In most cases, mega claims arise from serious or multiple injuries or illnesses. Certain businesses are at a higher risk for mega claims, like the construction or manufacturing industries. 
Mega claims are expensive, complicated in nature, and can take much longer than other types of claims. Don't let the expected rise in mega claims catch your business off guard. 
Our risk management guidance and professionalism can help your business prepare for the rise in mega claims expected in 2022.
What About Claims Cost? 
When compensation claims rise, so does the cost. In fact, data suggests that workers' compensation costs are rising as much as 3.1% in 2022, which is discouraging news for employees and employers alike. 
The Cost of Drugs Is on The Rise 
In addition to the general rise in cost for workers' compensation claims, it's also important to factor in the rising costs of medical care and drugs. From 2016 to today, the price of prescription medications and brand drugs has skyrocketed. 
Experts trace the increase in drug prices as well surpassing inflation. Some drugs are sold for five times what they were purchased at. For business owners, it's important to understand and be prepared for a continued rise in the cost of drugs as this also affects the cost of workers' compensation insurance. 
There are many ways both state and federal legislation is addressing the management of drug prices. From supporting alternative ways to receive prescription drugs rather than physician dispensing which can increase cost, to investing in holistic health programs and researching these alternatives, business owners and workers' compensation professionals may also encounter these trends in the next few years.
How to Prepare for Rising Costs 
When it comes to rising claims costs, it's essential to be prepared. One of the best ways you can do this is to invest in experts who can help streamline the workers' compensation insurance process for you! 
At Direct Work Comp, our experts can help your business save up to 30% in workers' compensation insurance premium while streamlining your program and helping you navigate the complicated nature of workers' compensation. 
We offer instant quotes for your business and more complex quotes for those who need it. We also offer assistance with Nurse Triage services to help lower costs. Our case management, risk management, and educational resources can help take the "work" out of workers' compensation. 
Along with investing in the experts, it's important to keep up with the research. Workers' compensation trends are ever-changing. If you fall behind, you could miss vital information that could save your company thousands. 
We know how important it is to stay up to date. Our tools and resources can help you navigate the changing trends, claims process, business tips, and so much more!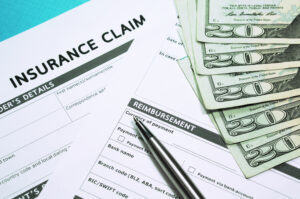 Making Workers' Compensation a Breeze 
Keeping up with workers' compensation trends year in and year out can be a challenge. Whether you're in manufacturing, retail, education, administration, restaurant, or automotive industries, we can help you streamline your workers' compensation process. 
That's why we do what we do! Here at Direct Work Comp, we're here to help you navigate these trends with ease. For risk management guidance or insurance solutions, contact us today.
Sources:
AWB Statement on Proposed 2022 Workers' Compensation Rates | Association of Washington Business 
Countrywide Mega Claims | MWCIA