Who is Included in the Food Manufacturing Category:
Food Products Manufacturing is a sub-sector of the Manufacturing Industry which accounts for approximately 8% of total jobs in the United States of America.  This industry will take a raw product and convert it to a finished product that will be sold to institutions such as grocers, retailers, and restaurants.
Food manufacturing has one of the highest accident rates among all industries. Most injuries tend to come from production workers who account for more than half of all the jobs in this sector.
What are some common food products workers compensation class code?
The most common workers compensation class code for Food Products Manufacturing is 6504 which encompasses organizations that are not specifically classified.  There are a variety of food products manufacturers that have their own specific class codes such as:
2003 Bakery—Salespersons & Drivers
2016 Cereal or Bar Mfg.
2041 Candy, Chocolate, and Confection Mfg.
4703 Corn Products Mfg.
2070 Creamery or Dairy
2112 Fruit Evaporating or Preserving
2105 Fruit Packing
2014 Grain or Feed Milling
2039 Ice Cream Mfg.
2002 Pasta or Noodle Mfg.
2095 Meat Products Mfg.
2065 Milk Products Mfg.
2021 Sugar Manufacturing or Refining From Sugarcane or Sugar Beets
2089 Packing House
2110 Pickle Mfg.
6503 Potato Chip, Popcorn & Snack Chip Mfg.
8209 Vegetable Packing
Common Injuries in this Industry:
Overall, the Food Products Manufacturing industry consists mostly of production type jobs which can be very physically demanding.  Common injuries that employees are at risk for are as follows.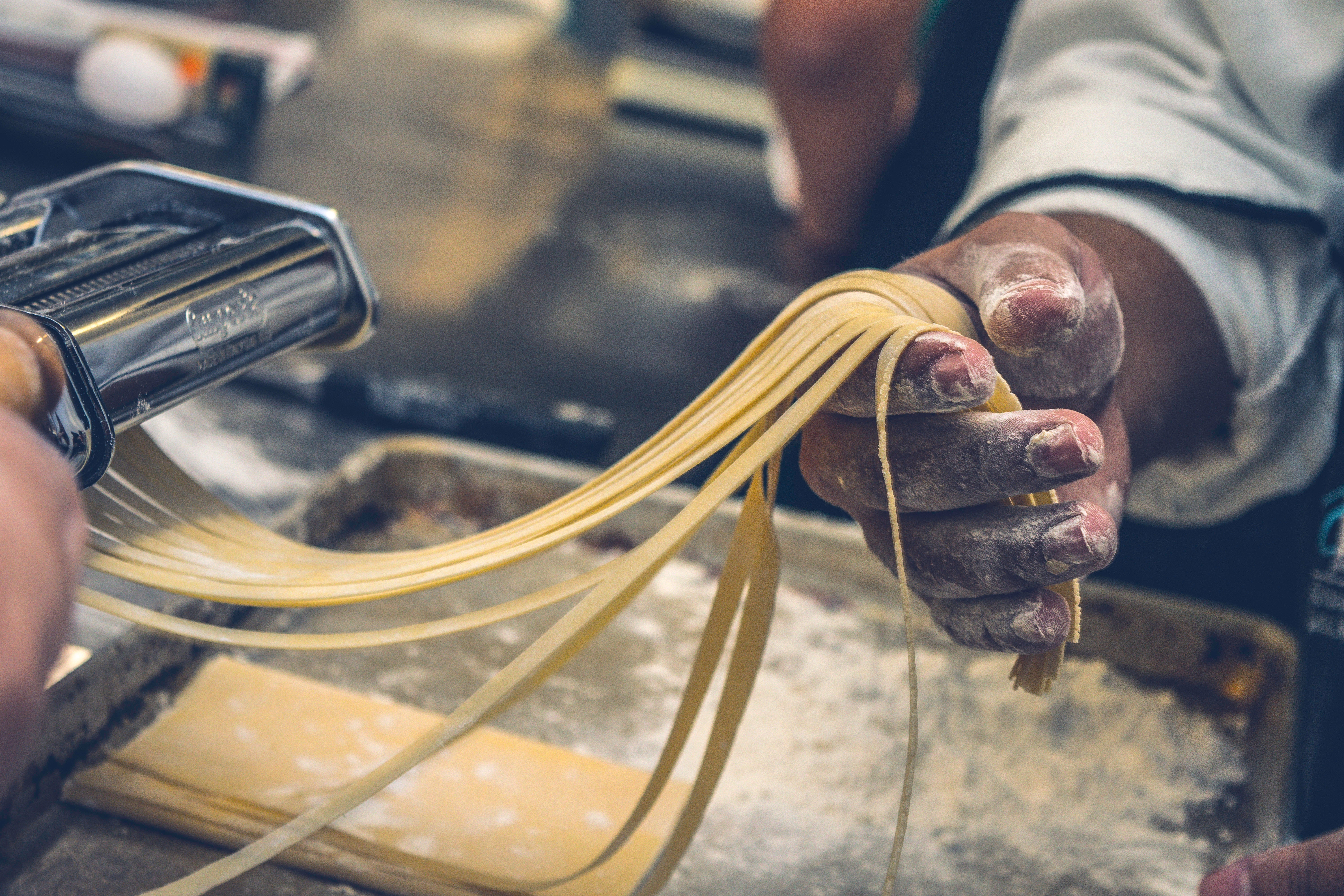 Overexertion – As employees lift, push, pull, and carry items they tend to exert themselves more than they should.  This type of claim will result in employee injuries of muscle sprains and strains.  Depending upon the extent of the injury, surgery, and loss of work time may be needed which is common in this industry.  Proper training and education on safe lifting techniques can help reduce these types of claims.
Repetitive Injuries – As workers do the same job over and over daily the risk for this type of injury grows.  It's important to review workstations and introduce ergonomics into the job to protect workers from these types of injuries.
Dangerous Equipment – The vast number of machines that are used in manufacturing can present a number of potential hazards for workers.  Property guarding of machines and the use of personal protective equipment along with proper training can reduce the risk to workers and the workers compensation claims.
Premium Costs
Employers in the food manufacturing industry tend to have less trouble acquiring workers compensation insurance. However, on average, work comp insurance premiums are higher due to the higher risk in the industry.
Please note that all premiums are determined based on your business. Premium is based on your payroll, claims history, etc. If you want a quote specifically for your business, you can do that here.
Workers Comp Advice for those in the Food Manufacturing Industry
Employers can take proactive steps to address these risks above and reduce the likelihood of an employee injury, reducing claims. This can reduce the cost of their workers compensation policy.
Further actions that should be considered are designing a light-duty return to work program for injured workers.  Also, reach out to your insurance provider and talk about procedures that can be put in place specifically for your company.
If you have any questions about workers compensation for the food manufacturing industry, please email Direct Work Comp at team@directworkcomp.com.