Workers' compensation is just one of the many types of insurance you need as a business owner, but it's essential. Not having workers comp coverage could result in hundreds of thousands in out-of-pocket expenses, lawsuits, and even bankruptcy if you're unable to pay. What does it cover and what is not covered? 
Does workers' compensation cover medical bills? The short answer is yes, it does. It's important which areas are and aren't covered under a work comp policy. Luckily, our experts at Direct Work Comp break down everything you need to know. 
Workers Comp Coverage – What is Covered
Workers' compensation covers medical bills and a range of other medical expenses. Let's take a brief look at what workers' compensation covers below:
Any medical bills or expenses due to injury, illness, violence, terrorism, or natural disaster that is work-related

Emergency medical treatment and transportation

Ongoing medical treatment and hospitalization 

Physical therapy, recovery costs, or visits to the chiropractor

Prescription medicines recommended by a care provider

Lost wages 

Emotional damage – depending on what the employee can prove as to how work attributed 

Permanent disability

Funeral costs 
The above are all due to a work-related injury of an employee. To learn more, take a look at this in-depth guide on what workers' compensation covers!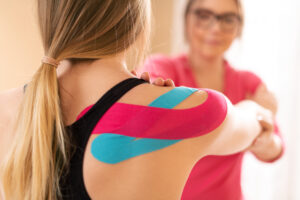 Workers Comp Coverage – What is Not Covered
Now that we've broken down what is covered by workers' compensation, let's break down what isn't covered.
Injuries Incurred by Non-Employees 
It's important to note that workers' compensation does not cover any injuries incurred by non-employee personnel. In other words, if you hire an independent contractor, freelance worker, volunteer worker, or outsource another company, workers' compensation will not cover any injuries they experience on the job. 
If you're a contractor or freelance worker, it's important to understand that you won't be able to receive workers' compensation from your clients. Instead, it's important to have a workers' comp ghost policy! 
Injuries Incurred While Commuting 
Workers' compensation also does not cover injuries that occur while commuting. If an employee gets into a car accident on the way to work, their injuries are not eligible for workers' comp coverage. 
However, if you have a team of garage door technicians who drive a company vehicle to a job site to perform work, any injuries incurred while traveling to and from work-related job sites will be covered under workers' compensation. 
Intoxication or Illegal Activities 
It's also important to note that workers' compensation does not cover any injuries or illnesses that arise as a result of intoxication on the job. Similarly, this policy doesn't cover employees who get injured on the job while performing illegal activities. 
If an employee is clocked in or on the work premises and is performing work duties while intoxicated or performing illegal activities, any injuries or illnesses are not eligible for work comp. 
Horseplay, Roughhousing, or Failure to Follow Safety Policies 
Lastly, work comp does not cover injuries that occur as a result of horseplay, roughhousing or failure to follow safety policies set in place by your company. 
For example, if an employee gets injured on the job but security footage shows that they were roughhousing with another employee which caused the injury, then it's not covered by workers' compensation. 
Similarly, if an employee fails to follow the safety procedures, protocols, or requirements set in place, like wearing safety gear or staying within certain limits from heavy machinery, then any injuries that result aren't covered by work comp.
Finding the Right Policy for You 
Workers' compensation is absolutely essential for creating a safe place for you and your employees. If you are worried about potential medical bills that may occur due to employee injury, it's important to find the right policy for you. 
To save up to 30% on your workers' compensation coverage, get an immediate quote today and see how our team of experts can help you get the best coverage possible.