If you own a business, finding workers' compensation insurance is essential. What is workers' compensation and why do you need it? 
In short, workers' compensation is a type of insurance coverage that helps you pay for medical expenses if an employee incurs an illness or injury as a direct result of work. Medical expenses can add up fast. Having workers' compensation can be the difference between financial security and bankruptcy. 
Let's take a closer look at what this type of insurance covers, how it works, and everything else you need to know about workers' compensation. 
What Does Workers' Compensation Cover? 
In order to understand what workers' compensation is, we must understand what it covers. Workers' compensation covers a range of medical expenses if your employee needs treatment. This includes the following expenses:
Any medical expenses due to injury, illness, violence, terrorism, or natural disaster that is work-related

Emergency medical treatment and transportation

Ongoing medical treatment and hospitalization 

Medications 

Physical therapy and recovery costs

Lost wages 

Emotional damage and distress 

Funeral costs
Regardless of what type of business you run, your employees can get hurt. Even if you perform extensive safety training, safety improvements, and mitigate workplace hazards, injuries can still occur. Injuries and illnesses arise for many different reasons, and each business has a certain level of risk. 
If you own a construction business, your risk for injury is much higher than if you own a bakery or a retail store. Still, it's possible for an employee to become injured or sick no matter what type of business you own.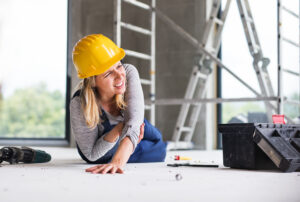 What Does Workers' Compensation Not Cover?
It's also important to be aware of what workers' compensation doesn't usually cover. Here's what you need to know. 
Workers' compensation coverage does not help pay for an illness or injury that arises from:
A fight that your employee starts or causes

An injury that takes place during your employee's commute to and from work

Any injuries an employee sustains while intoxicated on the work premises

Only emotional distress with no physical injury or trauma
These are instances where workers' compensation coverage typically won't apply. However, this is up to your state's regulations and laws. Consult one of our legal professionals to understand the specifics of what your workers' compensation policy will and won't cover. 
It's also important to note that worker's compensation doesn't protect your business if an employee sues you for negligence, malicious intent, discrimination, wrongful termination, or failure to promote. 
Do All States Require Workers' Compensation? 
Workers' compensation is regulated by individual states, and every state is different. Most states require businesses to have workers' compensation if they have one or more employees. However, there are some that don't require this coverage at all. 
Even within the states that do require workers' compensation, there are different laws, regulations, requirements, penalties, and class codes to consider. 
The best way to navigate workers' compensation for your state is to consult a professional in the field! At Direct Work Comp, our team of experts can help you understand your state's laws concerning work comp, whether you need it, and your business's class codes.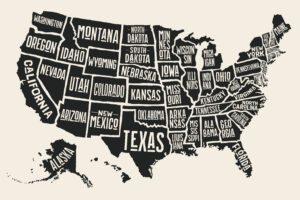 Who Needs Workers' Compensation? 
If your state doesn't require workers' compensation, you may wonder if you need this type of coverage at all. 
The answer is yes! Every business needs workers' compensation, even if your state doesn't necessarily require it. Let's break down the benefits of work comp and why your business needs it below. 
3 Benefits of Having Workers' Compensation for Your Business 
1. Protection for Your Business
Worker's compensation is an essential part of protecting your business. Think of it this way. If you have an employee who gets injured as a result of their job, you may be responsible for their medical expenses out-of-pocket. 
Even if your state doesn't require workers' compensation, an employee could pursue a lawsuit, burying your company in legal fees on top of their medical fees. If you're unable to pay, your company could even face bankruptcy or you could face hundreds of thousands in expenses. 
Workers' compensation is an easy way to protect your business financially! If an employee gets injured, workers' compensation covers their medical expenses, lost wages, emotional damages, and more. This not only protects you financially but also helps you avoid a lawsuit. 
2. Protection for Your Workers 
Workers' compensation is also a great way to protect your employees! If your employee gets injured or sick and isn't able to pay for their own medical expenses, they could face severe debt and financial consequences themselves. 
If both you and your employee are unable to cover expenses, they may not be able to access the care they need to recover and heal. Overall, workers' compensation is a necessary way to protect your business and your employees.  
3. Peace of Mind 
When you have workers' compensation coverage, you not only protect yourself and your employees, but you also enjoy peace of mind. The more workers' compensation coverage you have, the more you can rest assured your business is protected. 
Workers' Comp Additional Programs
The great thing about workers' comp insurance is that the right streamlined process can save your business money and help it run smoothly. There are two programs that help out with this: Nurse Triage & Return-to-work. They are often provided by your work comp provider. If your current provider has never mentioned these programs, ask about them!
How To Get Workers' Compensation Insurance 
When it comes to protecting your business with workers' compensation, it's important to find the best coverage for you. Not all workers' compensation coverage is the same. To get the best workers' compensation, look no further than Direct Work Comp. 
With instant quotes, a Nurse Triage assistance service, and a range of free educational resources, you can access everything your business needs to thrive. Plus, even if you have liability and other types of business insurance through another supplier, our team can work with your agents to save you up to 30% on your workers' compensation coverage.